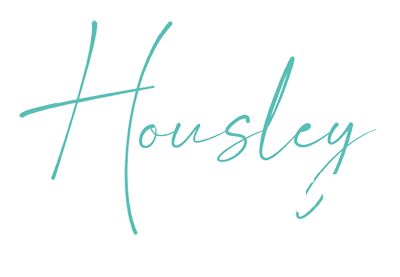 Course Details
Description & Costs
In our Powder Brow Training Course, you'll add a new permanent makeup skill to your toolbelt.
Powder Brows (also known as Ombre brows, microshading, powder shading, etc.) is one of the most versatile forms of brow makeup since it can be used on nearly all skin types and Fitzpatrick levels.
This technique also gives you the ability to perform "combo brows"– a combination of powder brows and microblading.
Adding the Powder Brow technique to your arsenal will allow you to help a greater number of women —who otherwise may not be good candidates for microblading— feel good about their brows.
Since machine work is incredibly different than microblading with a manual tool, this course combines two classes: INTRODUCTION TO MACHINE TATTOOING and POWDER BROW FUNDAMENTAL TECHNIQUES. You'll learn how a machine works, basic setup, cartridge selection, power supply options as well as all of the stroke patterns to perform the five most popular types of powder brows.
In this comprehensive and hands-on portion of training, we'll cover:
Pigment color selection
Powder brows step-by-step
Challenges and solutions for working with common skin types
The secret to soft powder brow edges
Proper needle size, configuration and brand selection
Correct pressure and needle depth
Best hand strokes for powder brows
How to combine output, stroke, and hand speed
And much, much more!
DURATION: 2 Days from 9am to 6pm
Your in-person learning consists of 2 days chocked full of both classroom lectures and hands-on work. We'll cover essential topics and Shannon is there to answer all your questions along the way.
Other brow training academies are packed with 8-10 students. We believe that's too many for individualized attention. We guarantee a small class size of four students or less, so you'll get the most out of your time with us.
You'll have access to everything you need: lectures, hands-on training, and a live powder brow model. Shannon will be right next to you for guidance.
Post-class support is key for success. You'll have access to an online Facebook community of permanent makeup artists trained by Shannon to ask questions and bounce ideas off of.​
Come join our next Powder Brow Fundamentals Course at our beautiful cosmetic/medical tattooing studio and training facility located in downtown historic Sharonville.
*PREREQUISITE REQUIRED* Must have at least 3 months of microblading experience to attend Powder Brow Fundamentals. Proof of Microblading Training certificate is required as well as Bloodborne Pathogens and First Aid certifications.
TUITION: $1,897 You must bring and use your own machine. If you need machine recommendations, we are happy to help!
WHAT'S INCLUDED:
Powder Brow Theory Instruction
Introduction to Machine Tattooing
Comprehensive Training Manual
Color Theory & Selection
Live-Model Practice
All In-Class Training Supplies
Certificate Of Completion
Lunch/Refreshments
Pictures and videos of you working on your live model so you can build credibility and promote your newly acquired skills on social media
We provide standard membrane needle cartridges and all of the supplies for the day of class. If your machine does not take standard cartridges, you will need to supply your own.
A $500 non-refundable/non-transferable deposit required to reserve your seat. Balance due 14 days prior to class.
DISCOUNT: All previous Housley Institute Academy Students receive 10% OFF.
Space is limited to a maximum of 4 students.

I'm Interested!
Get More Information
Training Dates
Upcoming Powder Brow Classes
August 5-6, 2023 (CLOSED)
Registration Deadline is July 1, 2023
November 25-26, 2023
Registration Deadline is October 1, 2023
---
Deposit: $500
This deposit is a nonrefundable / nontransferable $500 deposit. It's required to reserve your seat in the training session. This deposit is deducted from the total amount due.
Reserve Your Seat
Today!
You're Covered!
100% Refresher Guarantee
We know there is a ton of information to learn in our training courses.
We don't ever want you to feel overwhelmed if you've forgotten important details or can't remember every piece of information from training.
That's why we offer our "REFRESHER GUARANTEE."
If for any reason during the first 24 months after you completed your course you need a little extra support, you may re-attend the same course free of charge*.
It's easy. Simply schedule a seat in training during the first 24 months after your initial training and audit the entire class session at no cost.
You won't find any other training academies offering this kind of support at no charge, but at Housley Institute, we truly want you to succeed!
*Refresher guarantee does not include meals, supplies, take-home kits, or working on live models.