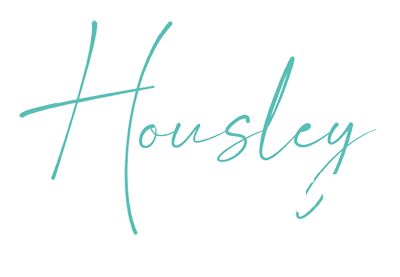 Course Details
Description & Costs
Permanent Lash Enhancement Liner is one of our clients' favorite services. It creates a subtle and beautiful eyeliner where pigment is deposited directly within the lash line.
Clients are always amazed that this service is PAIN-FREE and their beautiful results last 3 to 5 years.
*There is no prerequisite licensing required to attend this course or to receive your Permanent Lash Enhancement Liner Certification. You do NOT have to be a licensed cosmetologist, esthetician, or permanent makeup artist to attend this course. However, it is recommended that you already be certified in one form of permanent makeup prior to attending this training.*
In this comprehensive and hands-on training, you'll learn:
Pigment selection (Inorganic vs organic)
How to create Permanent Lash Enhancement Liner step-by-step
Challenges and solutions for working with common skin types
Eye anatomy and which areas to avoid
Proper needle size, configuration and brand selection
Correct pressure and needle depth
Proper machine strokes to create best retention
How to combine output, stroke, and hand speed
And much, much more!
Your in-person learning consists both classroom lectures and hands-on work. We'll cover essential topics and Shannon is there to answer all your questions along the way.
Other PMU training academies are packed with 8-10 students. We believe that's too many for individualized attention. We guarantee a small class size of four students or less, so you'll get the most out of your time with us.
You'll have access to everything you need: lectures, hands-on training, and a live model to practice your newly learned skills. Shannon will be right next to you for guidance.
Post-class support is key for success. You'll have access to an online Facebook community of permanent makeup artists trained by Shannon to ask questions and bounce ideas off of.​
Come train at our beautiful cosmetic/medical tattooing studio and training academy facility located in beautiful downtown historic Sharonville.
Tuition: $1,597 You must bring and use your own machine. If you need machine recommendations, we are happy to help!
We provide standard membrane needle cartridges and all of the supplies for the day of class. If your machine does not take standard cartridges, you will need to supply your own.
Discount: All previous Housley Institute Academy Students receive 10% OFF
Certification Provided: Permanent Lash Enhancement Liner Certificate by Shannon Housley, Owner and Trainer at Housley Institute Academy
What's Included: Your day of training includes 9 hours of in-person instruction, lunch and drinks, training manual, Certificate of Completion, demo model and live model, and continuous support in our Housley Institute Academy Training Group. Plus, you'll receive pictures and videos of you working on your live model to use to market yourself on social media.
What You Will Learn: You'll learn how to safely and painlessly create a subtle and beautiful permanent lash enhancement liner and add this popular service to your menu.
Space is limited to a maximum of 2 students. A $500 non-refundable/non-transferable deposit required to reserve your seat.

I'm Interested!
Get More Information
Training Dates
Upcoming Courses
December 16-17, 2023 (2 spots remain)
Registration Deadline is November 15th
May 11-12, 2024 (2 spots remain)
Registration Deadline is April15th
---
Deposit: $500
This deposit is a nonrefundable / nontransferable $500 deposit. It's required to reserve your seat in the the training session. This deposit is deducted from the total amount due.
Reserve Your Seat
Today!
You're Covered!
100% Refresher Guarantee
We know there is a ton of information to learn in our training courses.
We don't ever want you to feel overwhelmed if you've forgotten important details or can't remember every piece of information from training.
That's why we offer our "REFRESHER GUARANTEE."
If for any reason during the first 24 months after you completed your course you need a little extra support, you may re-attend the same course free of charge*.
It's easy. Simply schedule a seat in training during the first 24 months after your initial training and audit the entire class session at no cost.
You won't find any other training academies offering this kind of support at no charge, but at Housley Institute, we truly want you to succeed!
*Refresher guarantee does not include meals, supplies, take-home kits, or working on live models.