What Is Plasma Skin Tightening?
Fibroblasts are active, spindle- or star-shaped cells in the dermis. Their function is to increase the productions of fibers and collagen. They play a main role in the dermis formation and are of a key importance for normal growth, healing, wound healing and every­day physiological activities in all tissues and organs in the body.
The problem is that the number and productivity of fi­broblasts decline with age. And as they decrease, that's when we start to see skin laxity—sagging skin and wrinkles.
The fibroblast regeneration is stimulated only by a wound healing process or inflammatory response. Trauma from plasma pen stimulates fi­broblasts to produce new collagen and elevates elastin levels, which in turn, improves laxity in the skin.
The Simple Explanation
As we age, skin laxity creates crepe-y, sagging skin and wrinkles. Plasma Skin Tightening helps tighten the skin by stimulating collagen and fibroblast production–resulting in firmer, smoother skin.
NOTE: PLASMA SKIN TIGHTENING IS ONLY PERFORMED SEPTEMBER THROUGH MAY, AS SUN EXPOSURE MUST BE PREVENTED AFTER TREATMENT.
The plasma pen works by releasing a small electrical charge with plasma gas through a small needle like probe. The probe at no time touches the skin.
The electrical charge causes a heated coagulation of the skin surface. The heat is not spread in any other area of the skin except for the area being treated. This stimulates the fibroblast cells to react to the "superficial trauma" to the epidermal layers and immediately starts to tighten. In the next few weeks of healing collagen is triggered to speed up and renew the skin.
Photo Gallery
Our Clients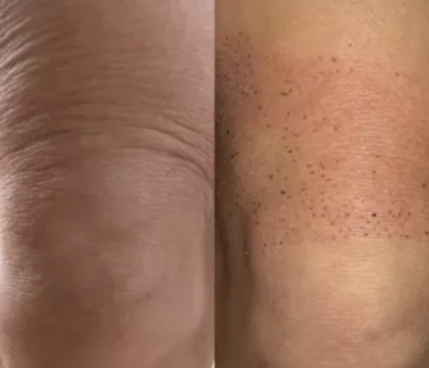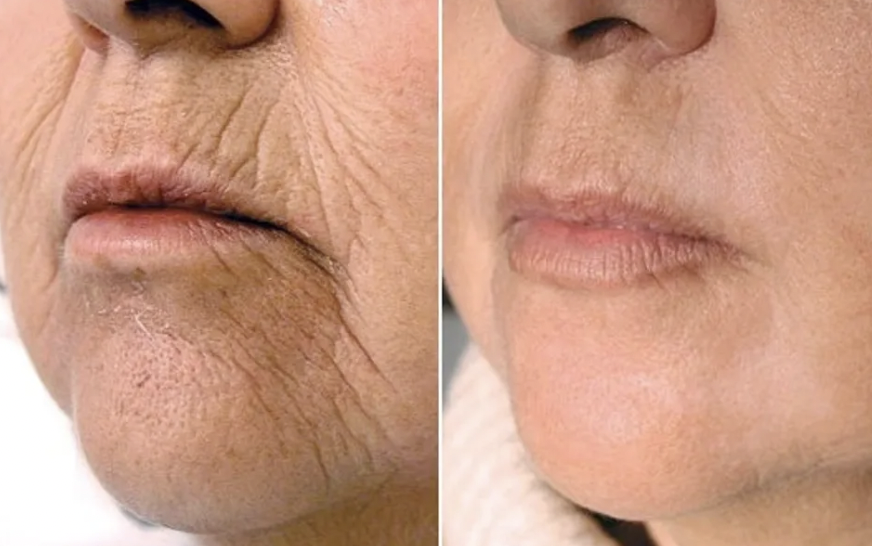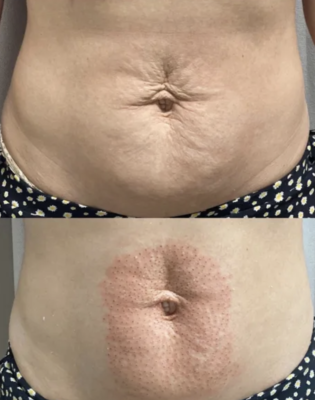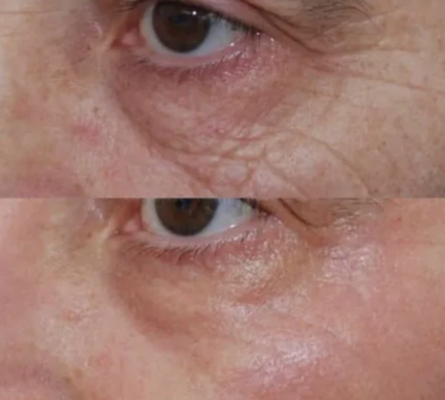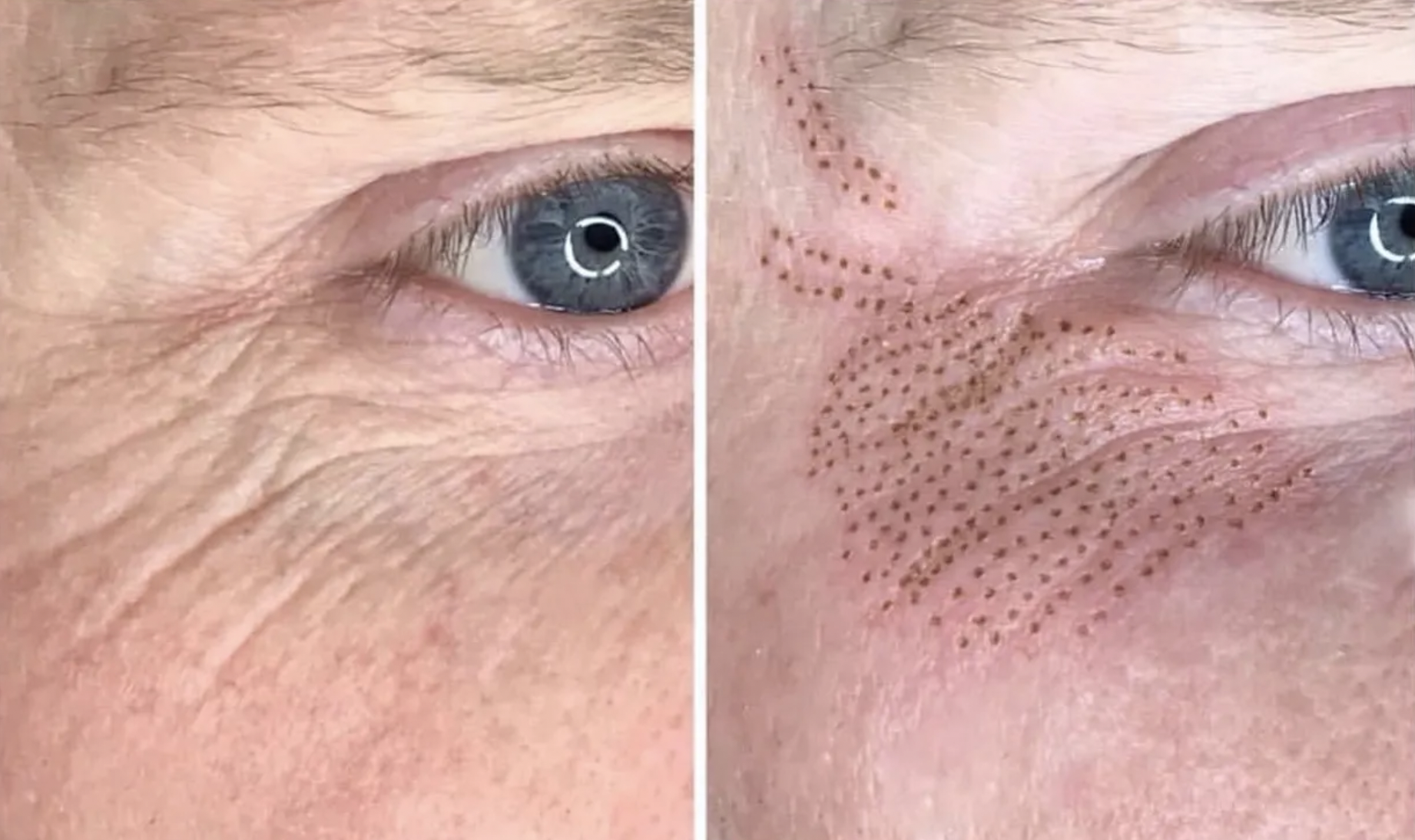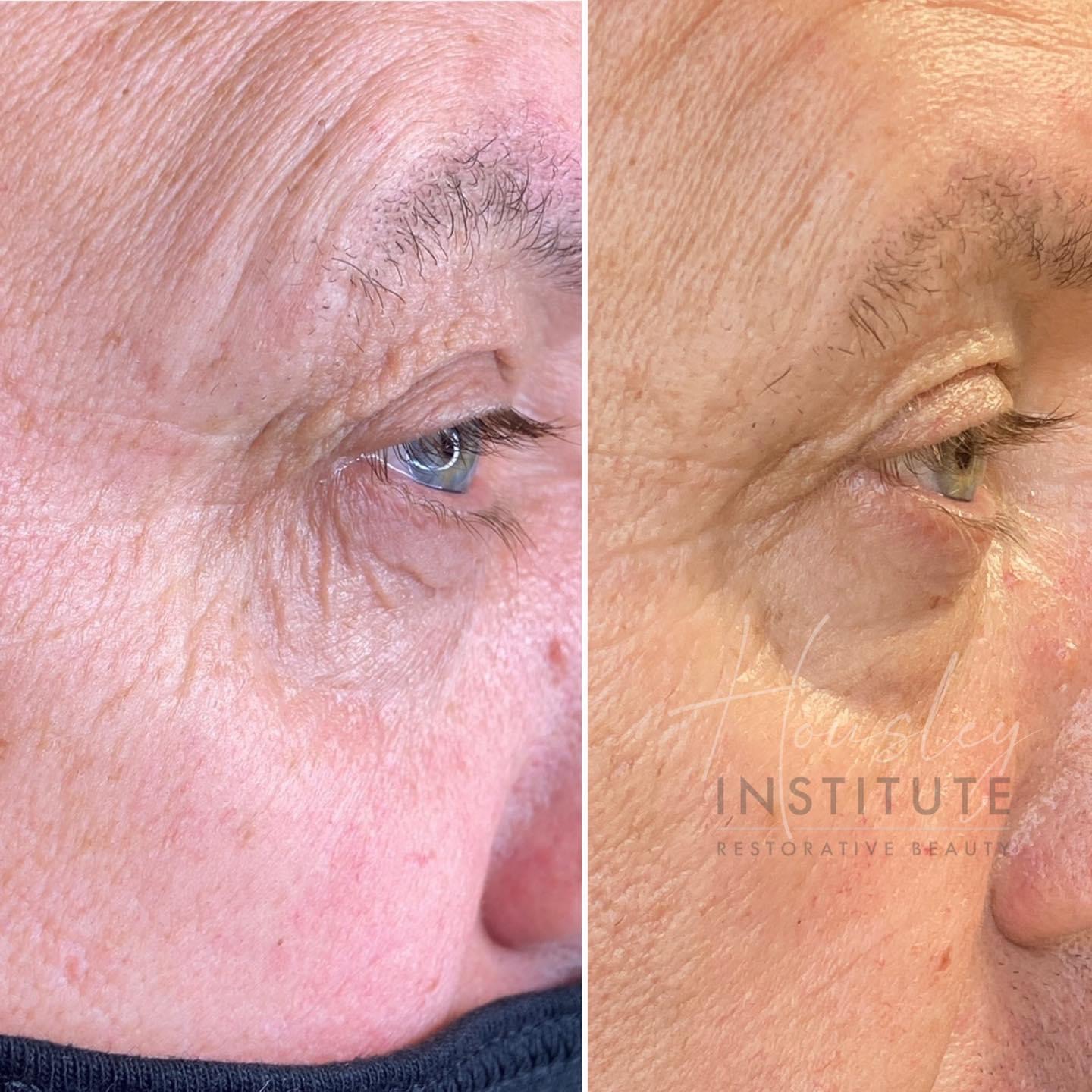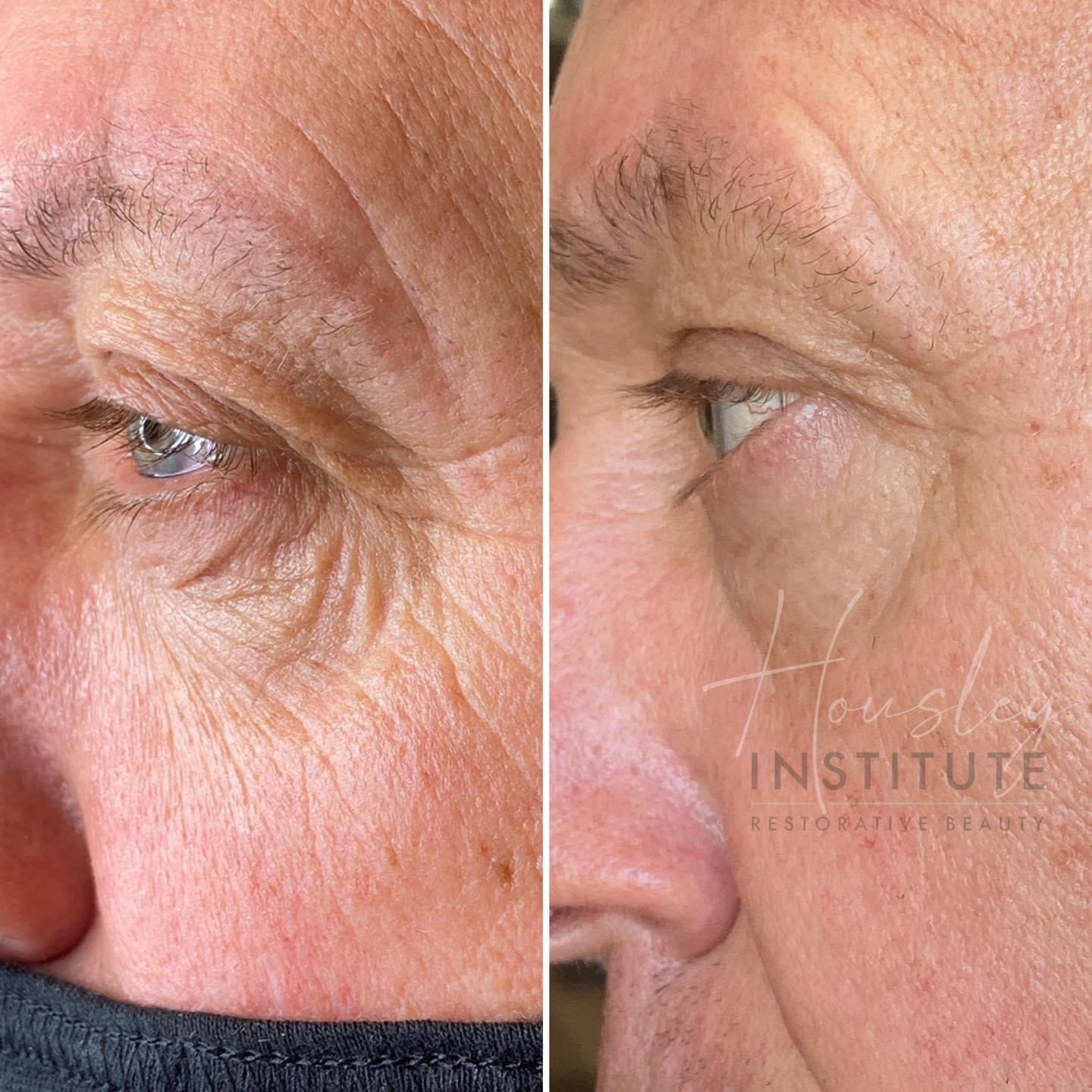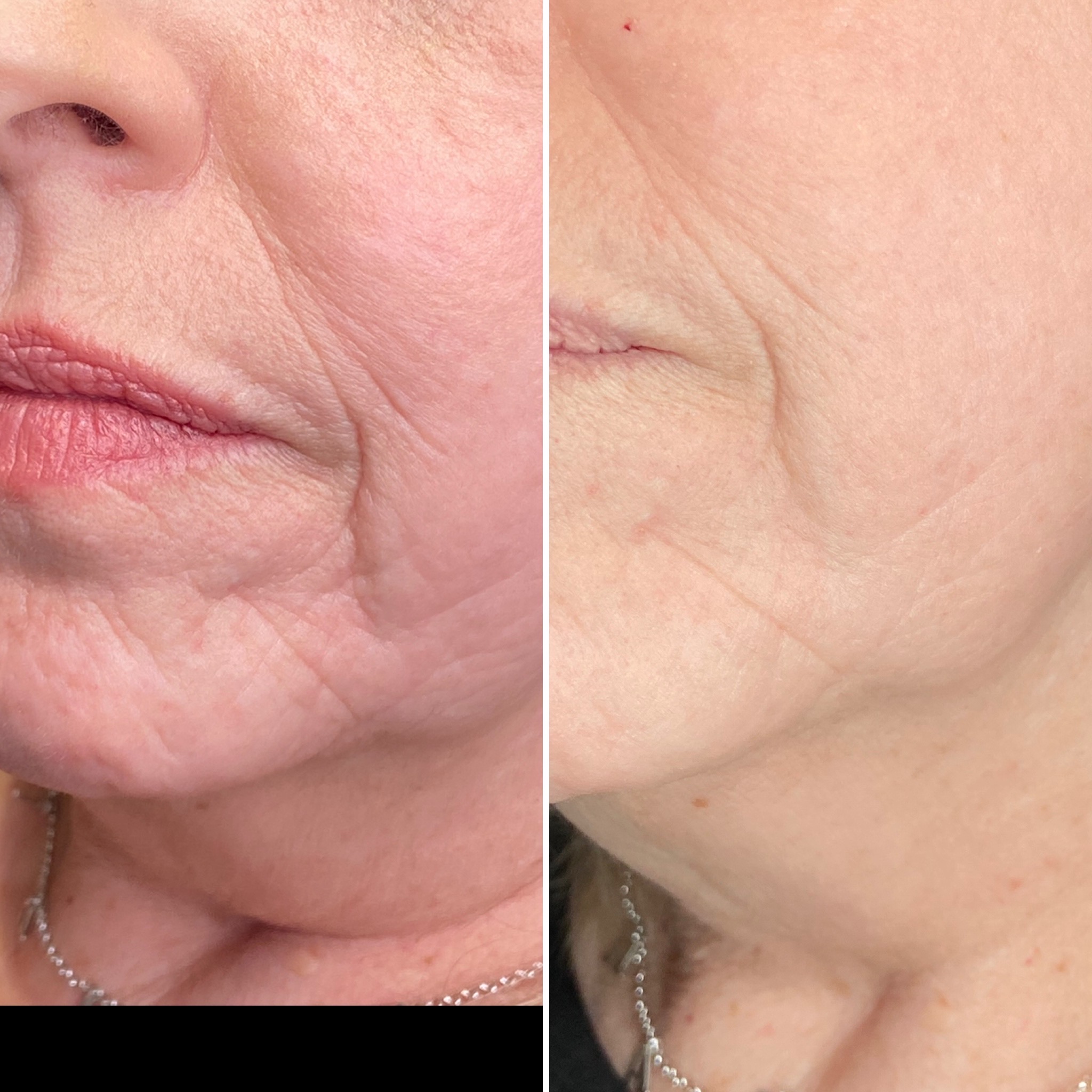 3-Session packages are offered at a 25% discount*
Pricing Structure
Full Face $1495
Full Forehead $395
Forehead Lines $195
Glabella Lines ("eleven" lines) $195
Upper Eyelids $225
Lower Eyelids $225
Crows Feet $195
Neck Lift $495
Jaw Lift (jowls) $450
Cheek $450
Nasolabial Lines (smile lines) $195
Upper Lip $225
Chin $300
Marionette Lines $195
Decollete $695
Breasts $795
Arms (bat wings) $750
Hands $395
Full Stomach $1495
Partial Tummy $795
Lower Stomach $700
Inner Thighs $695
Knees $495
*Packages are per-area, non-transferable and non-refundable.
Frequently Asked Questions
How long does it take?
We start by applying a topical anesthetic to minimize any risk of pain or discomfort. The cream stays on the skin for at least 20 minutes. The duration of the treatment including numbing time is typically between 1 to 2 hours. This will depend on how large the area is being treated, for example treating stretch marks on the stomach will take additional time compared to a lip or eye treatment.
Is it painful?
Plasma Skin Tightening is a NON-invasive procedure with minimal level of pain. The treated area might be slightly reddish and may feel similar to a sunburn. Some patients receiving plasma skin tightening around the eyes may experience mild swelling. A small crust will form at the site of each spot. Do not touch these crusts. They will fall off natural on their own in 4 to 10 days.
How long will the skin tightening effect last?
The results of the plasma lift are permanent and may be visible for years. However, the skin ages every day after the procedure and this cannot be stopped. The results of this method are permanent, but when we talk about mimic facial lines (worry lines) these may recur quickly because muscles are stronger than the skin and consequently the lines recur. Average results last from 2-4 years for mimic lines.
How many treatments are required for the best results?
It depends on the condition of your skin, the desired degree of correction, your body's ability to heal, and your overall health. If the wrinkles are not very deep, one treatment may suffice. However, two or even three treatments are typically required to achieve a perfect result. The procedure may be repeated after the skin is fully regenerated, 8 weeks after the procedure.
What Plasma Skin Tightening WON'T do…
Plasma skin tightening will NOT shrink fatty areas or reduce cellulite.
It is NOT a replacement for excess skin that needs to be removed by plastic surgery after extreme weight loss.
The plasma lift will only tighten areas where there is poor skin laxity.
While plasma skin tightening can improve the laxity of sagging eyelid skin, it is NOT a replacement extreme sagging/droopy eyelids that need blepharoplasty.
Who is NOT a candidate for this procedure?
If you are prone to keloid scars
If you have diabetes, healing disorders, or lymphatic draining issues
If you have a history of hyper-pigmentation
If you wear a pacemaker
If you are pregnant or breastfeeding
This treatment is only recommended on light-medium skin tones (Fitzpatrick I-III). Anyone with a darker complexion (Fitzpatrick IV-VI) is at risk for hyper-pigmentation
You must NOT display Herpes Simplex Virus (Coldsores/Fever blisters). You must reschedule your appointment if you are experiencing an outbreak. If you have experienced Herpes Simplex Virus (cold sores/fever blisters) in the past you must see your medical doctor and obtain a prescription for Valtrex and begin taking it 3 days before treatment and for 4 days following treatment.
What are the pre & post care instructions?